@steemitportugal is a project from the portuguese community that aims to develop the platform, support the portuguese community and promote the creation of contents valuable to the progress of the blockchain's social and financial ecossystem.
As of today @steemitportugal opens delegations for all platform users. To be part of this project you just have to do a minimum delegation of 50SP.
Delegation Specifications
The base value will be the% base based on the +% table related to the delegated SP.
For example:
Delegate 1000 SP will be Master delegator: 30% +% related to the SP delegate.
Delegate 500 SP will be Super delegator: 20% +% related to the SP delegate.
Delegate 50 SP will be Delegate Member: 10% +% related to the delegated SP.
If you delegate to this project you will be entitled to a daily vote of the account @steemitportugal.
Your post can also be selected for the highest-quality weekly post listing on the steemit platform.
| CATEGORY | SP DELEGATE | % UPVOTE |
| --- | --- | --- |
| Master Delegator | Higher 1000SP | 30% |
| Super Delegator | Higher 500SP | 20% |
| Member Delegator | 50SP to 500SP | 10% |
Whitelist
Yes, this project has a whitelist! We created a whitelist in case the project members make improper posts on the steemit platform the @steemitportugal account does not vote for this account. Our focus is to get members to make good content and encourage their participation in this platform.
If I delegate to the project how to step to the whitelist?
Very simple, just comment on the last post of the project and indicate how much delegated to the project and the moderating team will notify the project technicians to include your account as a member on whitelist.
TEAM
We have a team of moderators where we select the highest quality posts every week.
The work of these moderators is very important because they choose posts and encourage members to improve their content.
Who are our moderators and staff of @steemitportugal?
In the future we will need more moderators because our project is growing quite fast.
WebSite
This project also has a website. The site is focused on the @steemitportugal project news as well as tutorials and news on blockchain and cryptocurrencies.
Next developments 2019
Create a Dapp for the @steemitportugal project;
Create a token system for project members;
Help system for new users on the steemit platform.
Delegators list
If you are interested in helping the community and participate in this project you can delegate by clicking in one of the links below:
10SP–25SP–50SP–100SP–250SP–500SP–1000SP–
Thank you to all the members that are contributing to a strong and united community!
STEEMIT PORTUGAL WITNESS
VOTE HERE @steemitportugal WITNESS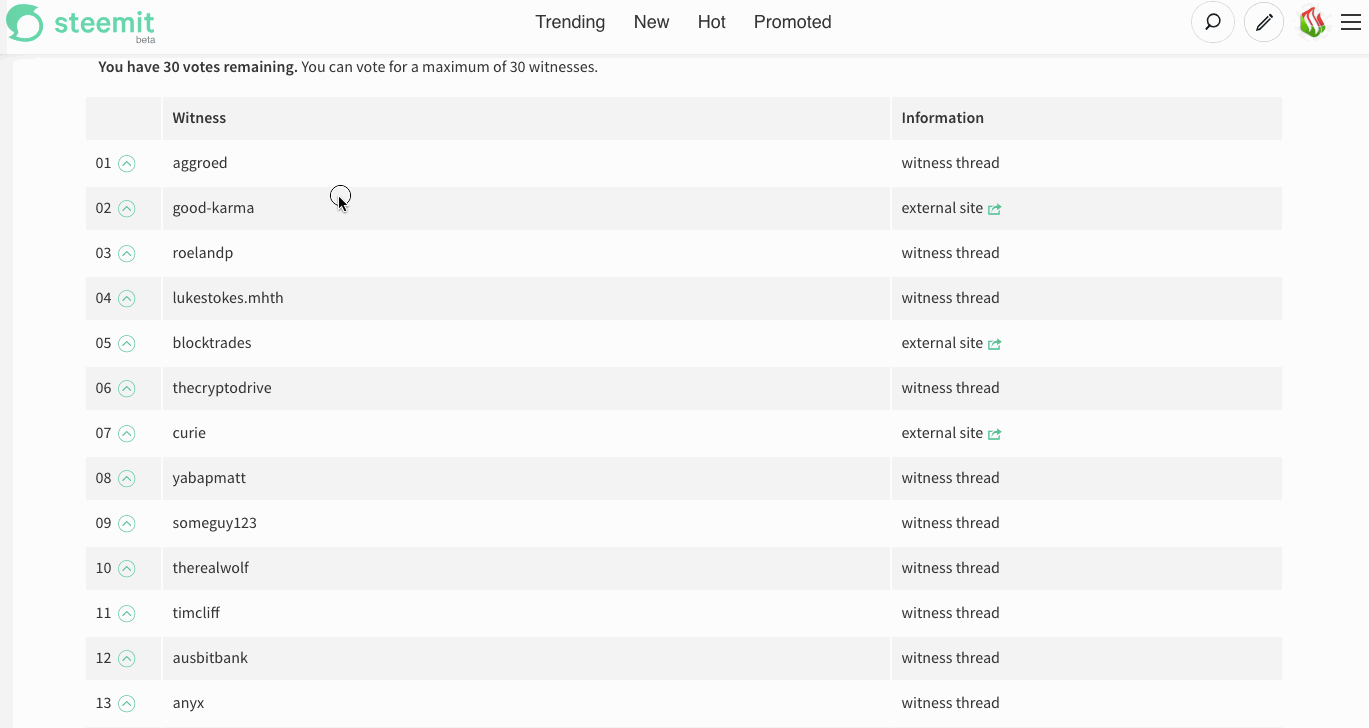 https://steemit.com/~witnesses
@steemitportugal account is now a witness, and you can have a look at our presentation post here .
If you want to help with your vote, just click on the link below. THANK YOU!
United we are stronger!

Comments
comments